Welcome to Crillco.com
Crillco is focused on auditing as a science. We will analyse all relevant information streams and study the detail of the results to formulate patterns created by each of our clients' business models. Each client has a different model based on the location and type of business employed.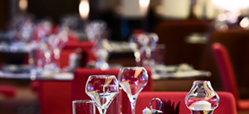 The understanding of each business on an individual basis, even where a client participates in a group Business model, is of key importance to helping the management teams in place, understand their business, and react to trends, and challenges they may incur in the business cycle. This is where our expertise with over 25 years in the Food and Beverage Industry excels.
We offer a Professional Service honed from stocktaking for many of the World's leading Hotel, Bar and Restaurant Chains and Companies throughout London, The South East of England and Ireland. Crillco is the No1 Choice for your business and your Profits.
  Our Services
Beverage Stock Control
Food Inventory Control
Food Valuations & Certificates of Value
Beverage Costings & GP Projections
Food Menu Costings and GP Projections
Tender Purchasing Management
Beverage Valuations & Certificates of Value